Hometown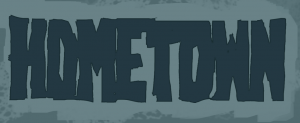 | | |
| --- | --- |
| Genre: | Real Time Strategy |
| Development Time: | 10 weeks (Halftime) |
| Middleware: | FMOD for sound, TinyXml |
My Work:
Usually I help where help is needed but I also did things like NavMesh Generation, GUI , Animation system with skinning, Instancing, Ground Decals and other various small tasks.
About the game:
This is a Real Time Strategy based game where you control 3 heroes who are fighting against invaders who have taken over their town. This was our second 3D game project and we continue to build on our 3D engine from our previous gam. This time we decided to go for a NPR (Non-photorealistic) look on the game with a large flat area with lots of buildings where you could sneak around and plan ambushes. We also needed an AI to both patrol and search after the player.
There are alot of things I would have liked to implement but couldn't due to the timeframe. Such as blended animations, more user feedback and better optimization of our codebase.